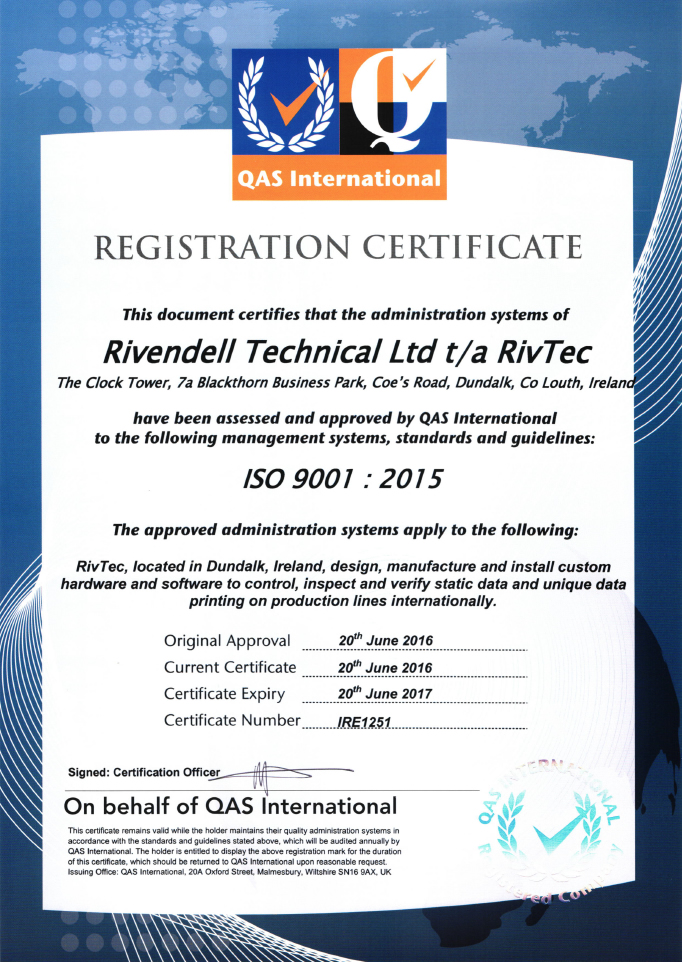 ISO 9001 is the world's most recognised quality management standard.
It demonstrates that a business is committed to providing high quality products and services.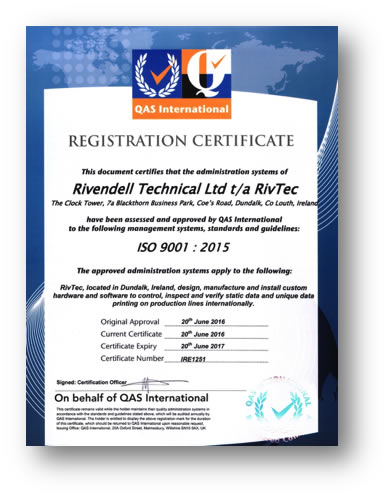 To achieve it, the business must work together as a team and go through a rigorous accreditation process. Steps include:
Clarifying the aims of the business
Defining the key business processes
Designing systems and procedures to manage these processes
Pulling this together to create a Quality Management System (QMS)
Training everyone on the QMS
Implementing it across the business
Passing an external audit
Continually improving working practices
Many businesses want ISO 9001 but not everyone can achieve it.
It takes a lot of effort and everyone in the business must be involved. But the benefits to customers make it worthwhile. For RivTec customers, benefits include:
Knowing we've been independently audited, so you don't need to do it
Having confidence that we're committed to quality
Getting a consistently high level of customer service
Knowing we work to world-class standards
Achieving ISO 9001 is great for RivTec and even better for our customers.
They tell us we provide a quality service, and we're very pleased to have this confirmed by independent quality auditors.
To find out how RivTec can help you, email info@rivtec.ie
or call 353 (0)42 937 4160