Do you want 100% assurance that the correct codes are being applied to your products?
Putting the wrong codes and markings on your product are major reasons for product recalls and production re­‐works. They cost you money, waste your time and damage your reputation. Which is particularly embarrassing because – these days – it's very avoidable.
At RivTec, we can supply you with a system to help eliminate coding and labelling errors.
Our pioneering JetSet software is a control and management system for production line printers. It can be used to monitor all the printers on your factory floor, and keep a log of all the activity. It seamlessly integrates with your existing systems.
JetSet will ensure that the correct codes are applied in the correct locations to the correct products. So you know what codes are where with 100% confidence.
Key benefits include:
Eliminate coding errors by using a central database
Reduce waste as a result of incorrectly applied codes
Reduce operator workload by removing the need to build the message during product changeovers
Improve production line efficiencies by simplifying the changeover process
Improve product tracking and tracing via in‐built transaction logs
Improve quality by getting it right first time
Improve customer service by eliminating coding errors
Reduce costs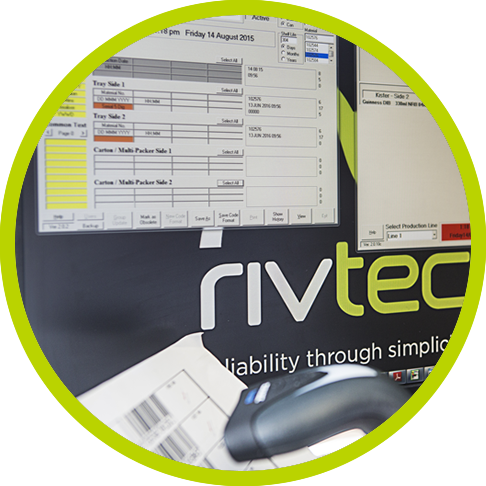 If you'd like more information on JetSet, contact us today
Contact Us